As Viessmann trained and authorised specialist installers, we have in-depth knowledge of Viessmann boilers and products, and are able to apply this to meet your needs.

The Viessmann company is one of the world's leading manufacturers of boilers, as well as other heating, cooling and refrigeration systems. With a pedigree of nearly 100 years in business, Viessmann manufactures high-quality boilers which are used in home and commercial premises around the world. With a reputation for superb quality and excellent customer service, the company works in partnership with trained local installers and engineers to offer clients who choose a Viessmann boiler tailored advice and the highest quality workmanship.
Viessmann manufactures a range of boilers that can run on different energy sources, including the following:
Solar thermal and photovoltaic energy.
What to expect from your London Viessmann Engineer
When you call us, you'll be able to take advantage of the comprehensive service we offer as trained and authorised specialist Viessmann Engineers. You can expect the following:
A home visit
Free, no-obligation advice, tailored to your individual circumstances
Calculations of the heat and energy requirements for your household and property
Projections of your energy bills based on different options
Calculation of your potential cost savings if you install a Viessmann boiler
Information about any government subsidies or other support you might be eligible for, and support with any application you make.
Approved Viessmann Engineer in London
For all your needs with Viessmann boilers in London, please don't hesitate to contact us. As skilled and approved Viessmann engineers in London, we offer a complete range of boiler installation, servicing and repair options.
So whether you're working on a new-build project that requires a new boiler to be installed, or you simply want to ensure the continued safe and efficient functioning of your boiler, call your London Viessmann Engineer today.
Speak to an expert Viessmann Engineer in London, please do not hesitate to get in touch.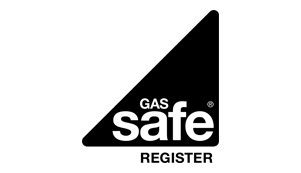 Viessmann Engineer London
Email: info@viessmannengineerlondon.co.uk
Call Today

:

0207 586 2273
Mobile

:

07743 038740

24 Belsize Grove
Hampstead
London
NW3 4TR