Do You Have Any Questions?
Here are some of the questions our customers frequently ask, and the answers. If you can't find what you're looking for here, please don't hesitate to contact us, your London Viessmann Engineer.
How much does a new boiler cost?
It's really difficult to give a ballpark figure for the cost of a new or replacement boiler without us having been to your property and checked a few things first. For example, we would need to talk about your household to assess which boiler would work best for your energy needs, and also take things like whether any pipework needs moving into consideration. The best way to get a good idea of how much your new boiler would cost is to contact your London Viessman Engineer on 0207 586 9704 to arrange for a free, no-obligation quote.
Can I get some free advice about the right boiler for me?
Of course. As an approved Viessman Boiler Engineer in London, we specialise in helping anyone to understand their boiler options. We'll give you free, no-obligation advice, tailored to your individual circumstances, to help you choose the right option for you.
Are you authorised by Viessmann?
Yes. Only London boiler engineers who have been through Viessmann's rigorous training programme and agree to work to set high standards are approved as Viessmann engineers. We are officially accredited as part of this process, giving you peace of mind that you will receive expert advice and a safely installed Viessmann boiler.
What reassurances do I have that you will work safely?
Firstly, we are members of the Gas Safe Register, meaning all our engineers have the skills and qualifications necessary to safely carry out gas work. Secondly, we've been through rigorous training as part of our Viessmann Engineer programme which shows we install boilers safely. Lastly, health and safety is a paramount consideration in all that we do. We all endeavour to stay abreast of the latest developments in gas safety and our staff are regularly trained and refreshed in safe working practices.
Will you treat my property with respect?
Of course. We know that it can be difficult to have strangers working in your home, and you may worry about dust or mess. It's our promise to you that we will always treat your home or premises, and the people within them, with the utmost of respect. We always tidy and clean up before we class a job as finished, and will only leave when you're completely happy with the condition in which we've left your property.
Would I be better to repair or replace my old boiler?
This really depends on what's wrong with your existing boiler, or the degree to which your needs and consumption have changed. If you're struggling to decide whether you should repair or replace your boiler, we would be happy to give you impartial advice, including the costs, savings, benefits and drawbacks of each option. This will help you to make the right decision.
Why should I choose a Viessmann boiler?
The Viessmann brand is synonymous with quality and excellence. You can also be sure that when you choose to have a Viessmann boiler installed through us, you'll benefit from our thorough training and certified expertise to deliver these high standards.
Are you trained and qualified to carry out boiler work?
Yes. We are members of the UK's official gas registration body, the Gas Safe Register. This means all our engineers can legally carry out gas work on boilers, hobs, ovens, fires and all other gas appliances. Our registration number is 224839. For your peace of mind, we always carry our Gas Safe ID card when carrying out any gas work.
Do you offer a call-out service?
Yes. We know that a boiler breakdown or burst pipes can't wait – so we'll always endeavour to be with you as quickly as possible, no matter when you call us. Call-outs are free, no matter how big or small the job is.
What should I do if I smell gas or carbon monoxide is escaping?
This should be classed as an emergency. Don't phone us – first call the National Grid on 0800 111 999, who will quickly dispatch an engineer to make your property safe, free of charge. In the meantime you shouldn't try to operate any gas appliances or electrical equipment, and should ideally leave your home or leave all the doors and windows open if this isn't possible.
Speak to an expert Viessmann Engineer in London, please do not hesitate to get in touch.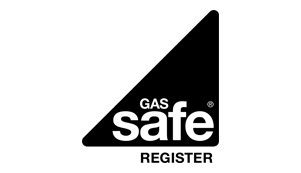 Viessmann Engineer London
Email: info@viessmannengineerlondon.co.uk
Call Today

:

0207 586 2273
Mobile

:

07743 038740

24 Belsize Grove
Hampstead
London
NW3 4TR